Cruelty of Syria bombings 'beyond description', says ODFS Director
Sunday, 31 January 2016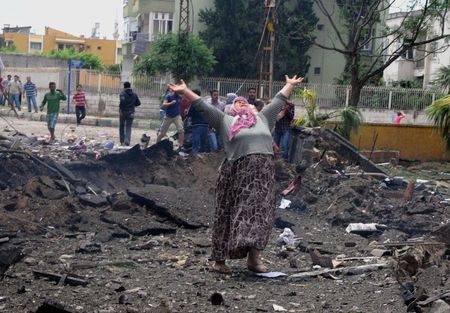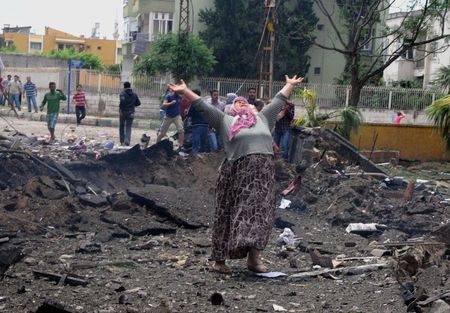 'ISIL bombings kill at least 50 in Syria amid shaky peace talks'
USA TODAY
At least 50 people were killed Sunday in a triple suicide bombing near the Syrian capital of Damascus as the United Nations special envoy launched indirect peace talks to end the country's civil war.
The bombing, which the Islamic State claimed it orchestrated, underscored the difficulty of finding a political solution to the war nearing its fifth anniversary.
The attackers detonated a car bomb at a bus stop, and two suicide bombers set off more explosives as rescuers rushed to the area, according to Syria's state news agency SANA. The blasts went off in the Damascus suburb of Sayyda Zeinab, about 600 yards from one of the holiest shrines for Shiite Muslims.
The Syrian Foreign Ministry said more than 100 people were wounded in addition to the 50 killed.
State TV footage showed widespread damage that included several burning cars and a torched bus, plus blown-out windows and large holes in the facade of a nearby apartment tower, the Associated Press reported.
A website affiliated with the Islamic State, also known as ISIL or ISIS, said the attacks were carried out by members of the extremist group, which controls large areas in both Syria and Iraq.
ODFS Director Ribal Al-Assad condemned the bombings.
"The callousness and cruelty of these attacks are beyond description," he said. "Having butchered and mutilated dozens of innocents in a car bombing, two Islamic State suicide killers then lay in wait for emergency responders to come to help so that they too could be slaughtered. This behaviour is simply inhuman.
"These kinds of attacks highlight the utter pointlessness of talking to Islamic extremist groups of any sort. It is of little consequence that this particular attack was committed by Islamic State, as these sorts of bombings are carried out on a regular basis by other groups such as Ahrar al-Shams, Jaysh Al-Islam and the al-Nusra Front as well.
"All of these groups are really only brand names of the same perverted underlying ideology, which seeks to establish a world-wide Islamic caliphate under the rule of Sharia law. They will kill all of those who do not share their twisted beliefs. We cannot afford to forget this fact, especially when it concerns any possible peace talks.
"At the end of the day this news makes me tremendously sad. I send my deepest condolences to the friends and families of the victims and I hope and pray that they will soon be released from the nightmare they are trapped in."
More news articles