ODFS Director interviewed for World Policy Conference TV
Wednesday, 10 December 2014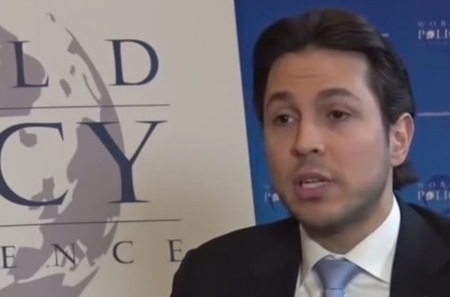 Director of the ODFS, Ribal Al-Assad has been interviewed for World Policy Forum TV at this years conference.
The conference is hosted by His Royal Highness Prince Turki Al-Faisal who served as the Ambassador of the Kingdom of Saudi Arabia to the United States of America from September 2005 until February 2007.
His Royal Highness is also involved in a number of cultural and social activities. He is one of the founders of the King Faisal Foundation and is the Chairman of the King Faisal Center for Research and Islamic Studies in Riyadh. He is a member of the Board of Trustees of the Center for Contemporary Arab Studies at Georgetown, the Oxford Center for Islamic Studies, and the King Faisal Foundation.
Founded in 2008, the World Policy Conference (WPC) is an independent organisation which aims to contribute to improving all aspects of governance, with a view to promoting a world that is more open, more prosperous, fairer and more respectful of the diversity of States and nations.
Its annual meeting, which is on a human scale, brings together leading figures from all five continents – political and business leaders, representatives of civil society, academics and journalists – in a climate of trust and a spirit of tolerance to examine, discuss and suggest constructive solutions to major regional and international challenges.
Related Links
More news articles