ODFS Director Participates in Final Debate at World Policy Conference
Sunday, 22 November 2015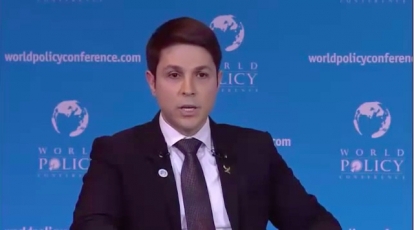 Iman Chairman Ribal Al-Assad recently took part in the final debate at the World Policy Conference in Montreux, Switzerland. The panel was chaired by Dominique Moïsi, Special Advisor at the Paris based Institut Français des Relations Internationales.
Other participants included:
Miguel Ángel Moratinos, former Spanish Minister of Foreign Affairs
Bilahari Kausikan, Policy Advisor in the Ministry of Foreign Affairs of Singapore and Ambassador-at-Large
Narendra Taneja, Chairman of the Energy Security Group FICCI (Federation of Indian Chambers of Commerce and Industry) and President of World Energy Policy Summit
Meir Sheetrit, former Israeli Minister of the Interior, Minister of Housing & Construction, Minister of Finance, Minister of Justice, Minister of Transportation and Minister of Education, Culture & Sport
Renaud Girard, journalist at 'Le Figaro' and editor at 'Questions Internationales'
Mona Makram Ebeid, Egyptian Senator and Member of the Senate Constitutional Committee.
Ribal's speech covered the topics of Islamic extremism and the ongoing crises in Syria and the Middle East. After speaking, Ribal made the following statement:
"I would like to express my regret that His Excellency the Qatari Foreign Minister was not in the room for the final session as I would have liked him to hear what I have to say but apparently he refuses to be in the same room as me ! And this is Qatar's top diplomat!
This is despite the fact that I was exiled from my country as a child and have been a vocal critic of the regime all my adult life.
I'm afraid this kind of narrow-mindedness must cast doubt on Qatar's claims to be committed to democracy in Syria and to inclusive dialogue rather than sectarian division and conflict.
It's true that I have been critical of Qatar precisely because of its support for extremist groups like al-Nusra, the Muslim Brotherhood and others in my country.
I believe it shows that they are not interested in democracy at all.
On the contrary, they are afraid of a domino effect bringing democracy home to Qatar so they prefer to stoke sectarian conflict in Syria and the region.
So while I regret the absence of His Excellency, these are things that have to be said as I hope all true pluralists and democrats will agree."
More news articles